I just love these belts and have a few of them myself that I wear constantly. They are a great accessory to add to any boho / southwestern / gypsy outfit
A must have to finish off that OOTD with the 70s floppy felt hat, Fringed kimono, Paisley Flares, and giant turquoise jewelry
Well you're in luck!.......
Desdemona has a couple of gorgeous Genuine Moroccan leather belts for Sale on Etsy now
Snatch one up quick!!!
The first one is brown with silver metal studs all the way around and a striking tooled silver horn and concho on the front which fastens the belt in place (and adjusts the size)
for sale for only £19 / $29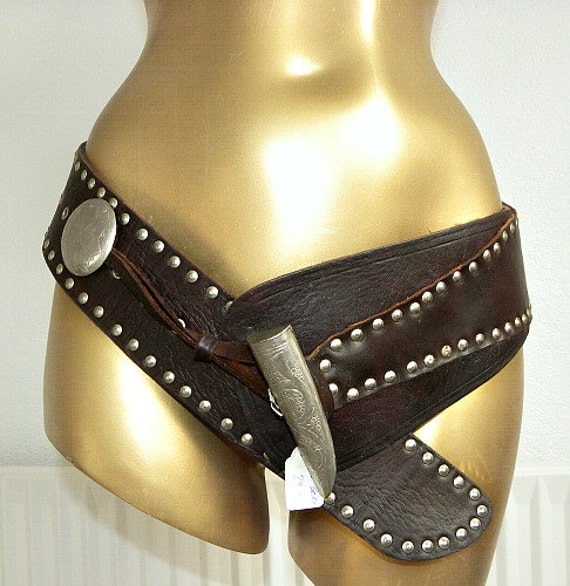 Then there's the black
which has tooled silver metal conchos all the way around the belt and a larger one for the clasp of the belt
for sale for £15 / $23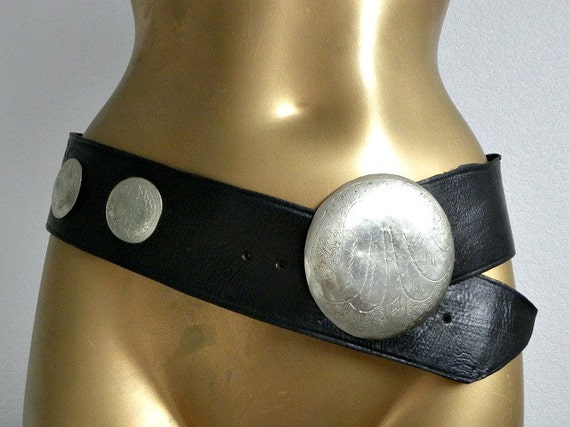 click here to take a look at this belt
What outfit would you wear a Moroccan Concho belt with???
x